Riot Games Boasts High Number of Players
Riot Games have announced their total number of players for the month of October!
Riot Games have announced their total number of players for the month of October: 180 million.
When I first saw this announcement, I initially thought it was just for Legends of Runeterra but that doesn't quite make sense. Despite our love for the League card game, the player base cannot possibly be that big.
Following on from this announcement, many members on Twitter and Reddit shared in my confusion. Just what exactly is this number of 180 million monthly players describing?
Riot Games, makers of Legends of Runeterra, has been defining esports and online gaming since 2009. League of Legends has been one of the world's top played game since it came out.
As of June 2019, Riot made good on their announcement to broaden their gaming horizons and release some new titles, starting with League-flavoured auto battler, Teamfight Tactics.
Legends of Runeterra came out back early 2020, and Riot released Valorant, their first non-Runeterra themed game. This release of new back to back titles, ranging from PC, mobile, or both is ambitious growth for the game developer.
---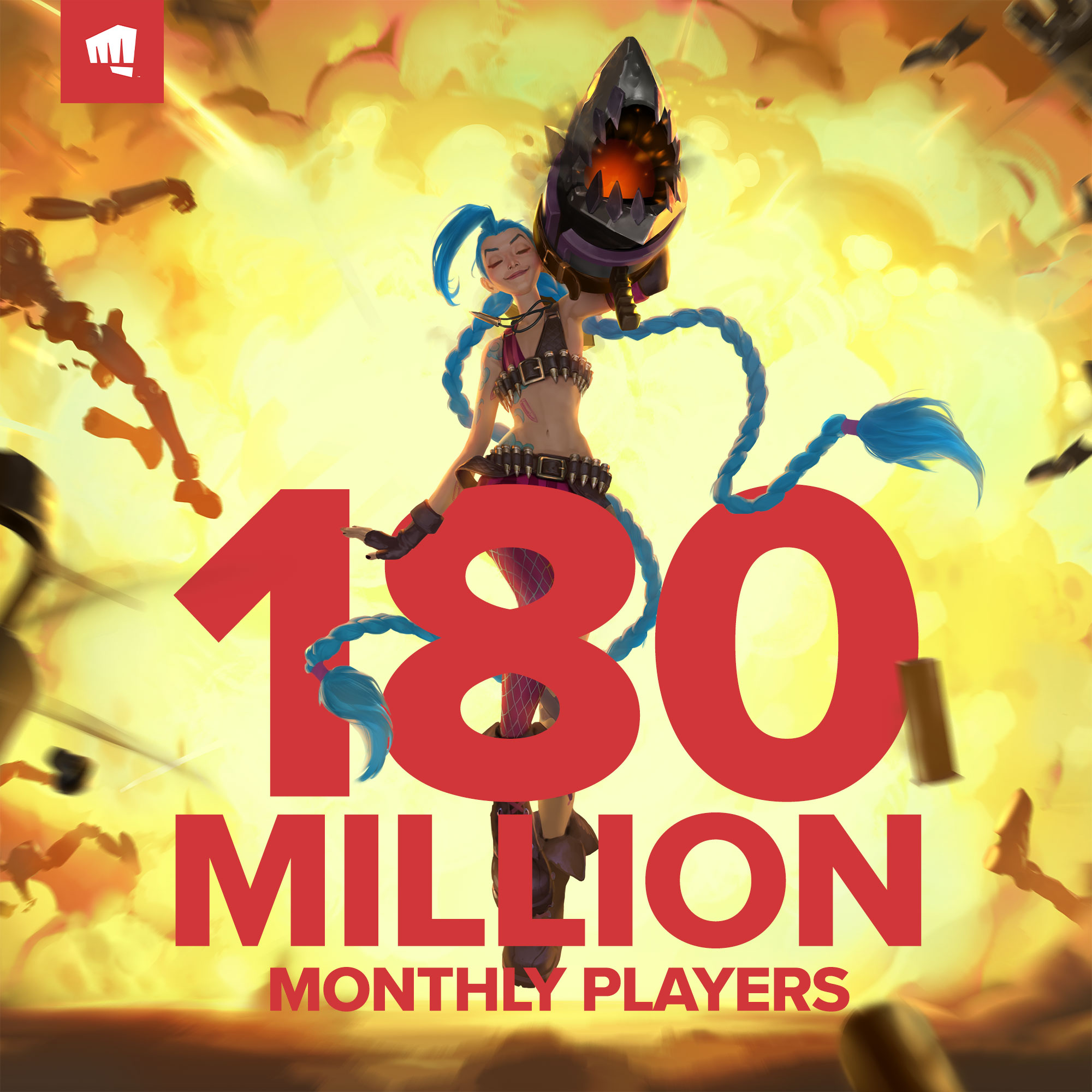 ---
The future looks bright for Riot. The upcoming Netflix series, Arcane, will feature many fan favourite characters and lots of tie-ins to the world of Runeterra.
There's talk of a League of Legends side scrolling fighting game in the works, similar to Mortal Kombat or Street Fighter, as many unknown projects.
With all this intellectual property, we players sometimes wonder just how many players are enjoying Riot's content. Their numbers are in and they are high.
This number sounds impressive, but makes a lot of sense when given in context. The 180 million players is a metric taken across all of Riot's IP. Further research done by Kozmic, a community LoR analyst, who was able to give a bigger breakdown of the numbers.
The findings take averages of a lot of Riots games, including Legends of Runeterra. According to Kozmic's research, the vast majority of Riot's players are on League, followed by Teamfight Tactics.
Legends of Runeterra have a player base in the low millions, similar to Wild Rift. While that's a fairly modest number of monthly players, LoR has a consistent player base.
The online card game market has several other big companies fighting for the players, and LoR is currently still smaller than its competitors such as MTG Arena and Hearthstone. But that consistent level of player retention as shown by the numbers above will keep the game on player's minds as it gets its sizeable expansion to tie in with Arcane.